Yoga and Mental Health: 3 Steps to Improving the Mind Body Connection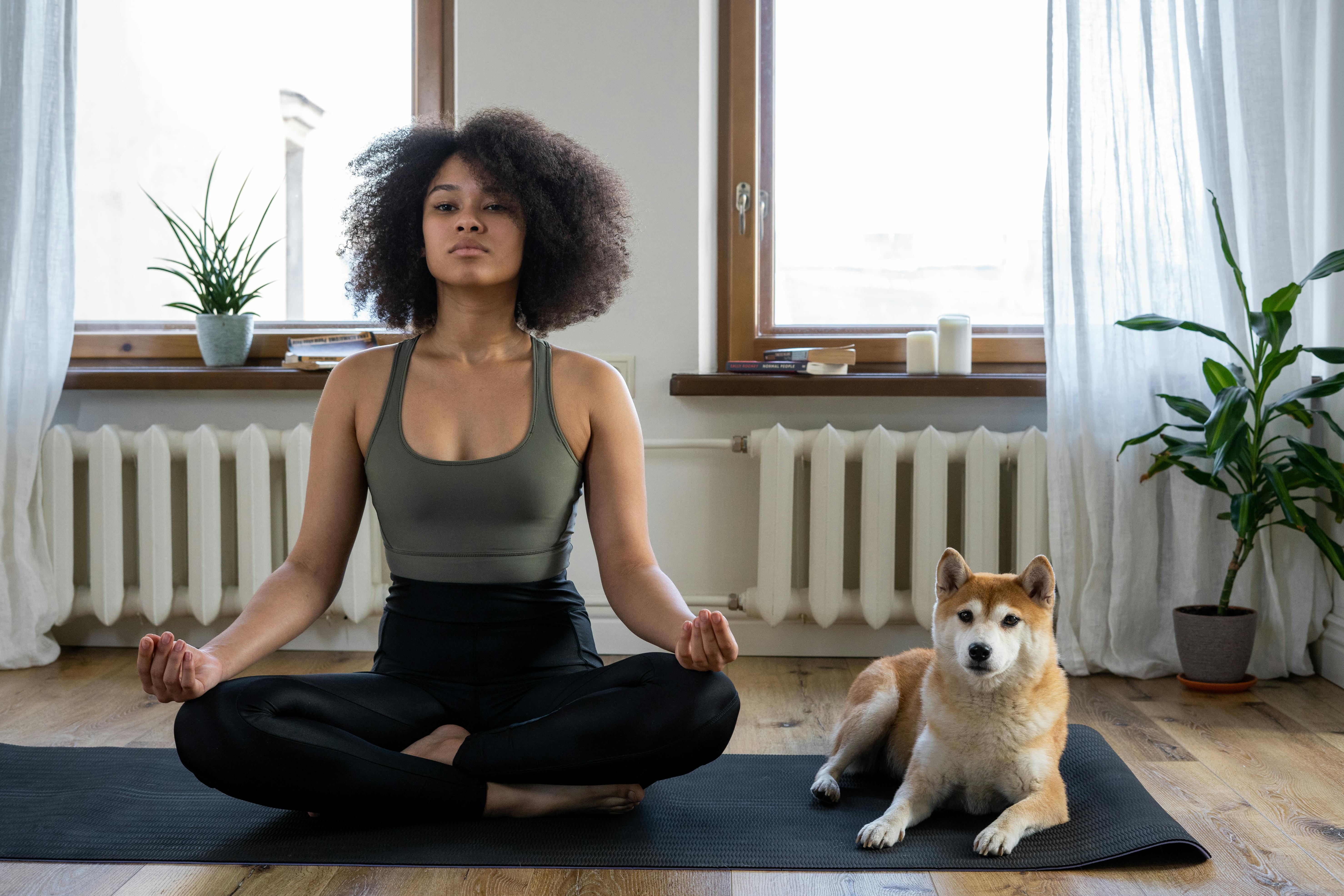 It's no secret that yoga can have a profound impact on your physical health, but not everyone is aware of its special relationship with mental health. Mental Health America cites research that shows as little as 20–30 minutes of yoga every day can have a substantial, positive impact on your ability to manage stress and anxiety — and you don't even need to twist yourself into a pretzel or purchase an expensive gym membership. All you need is a quiet space, some room to breathe, an open heart, and these tips from Playme Sport.
Cultivate self-appreciation and gratitude.
Yoga is all about affirming who you are. The poses, or asanas, are about progress, not perfection. Almost every pose has variations that make them accessible to all body types. You can also make modifications or use props to help you feel the full expression of a pose.
How does this impact self-appreciation? First, seeing your progress — and you will see it and see it quickly — will help boost your self-esteem. Second — and maybe more importantly — yoga encourages you to appreciate your body just as it is, in the present moment. You'll start to appreciate the way your body moves and feels, and as you strengthen your muscles and improve flexibility, you'll start to appreciate what your body can achieve.
In a world that's fixated on image, it's easy to only see the "flaws" in the mirror. Yoga teaches you to love your mind and body, quieting that harsh and antagonistic inner critic. As Yogi Bhajan says, "An attitude of gratitude is the highest yoga." A regular yoga practice helps you let go of past hurts and move through the mental and emotional blocks that keep you from loving yourself.
Manage stress and anxiety.
Yoga is grounded in the breath. The goal of the physical practice is to link the breath to your movements, essentially making yoga a moving meditation. This keeps your mind off stressful topics and situations you're dealing with. But you don't have to be moving — with pranayama yoga exercises, you can sit completely still.
Controlling the breath can lower your heart rate in situations where your flight or fight response kicks in. It teaches you to take time to breathe through anything from an overbearing boss to an unfair situation to an inconsiderate driver. Those breathing techniques will lower your blood pressure, which eliminates the distraction of a physical response to stress while also giving your mind the chance to let go of intrusive and ruminating thoughts.
Give yourself a sacred space.
Research shows that rituals and routines can have a powerfully positive impact on mental health. Carve out a special, sacred yoga space for your physical and mental practice. This will help your rituals and routines feel more healing. Clear out the negative energy in your space before you settle into your practice. Redfin recommends the ritual of burning sage to cleanse a room's energy. They also recommend keeping everything clean and decluttered so you can feel spacious even in a small space.
A dedicated yoga space will help you feel more committed to your practice. You'll begin to feel relaxed as soon as you sit down. Some people use a mat and a cushion, others set the tone with aromatherapy, soft music, green plants, and a few images of people and places that illicit joy.
As it says in The Bhagavad Gita, a 5,000-year-old yoga text, "Yoga is the journey of the self, through the self, to the self." If you are ready to uncover who you are and live a life rooted in self-love, start today!